Hotels
In the Middle of Asia's 24/7 Party Island, a Serene Garden Hotel Blooms
Aklan,
---
More often than not, visitors to Boracay place a premium on beachfront resorts—after all, the White Beach and the motley of dining and nightlife places lining it continue to be this Aklan island's main draws.
However, as the main beach and road gets more and more crowded with every passing year, travelers are now looking for a quieter refuge, some place that's a bit off the beaten path, yet a bit close to all the action, too.
In short, they need the best of both worlds. And a relatively new addition to Boracay's crowded hospitality scene might just satisfy them.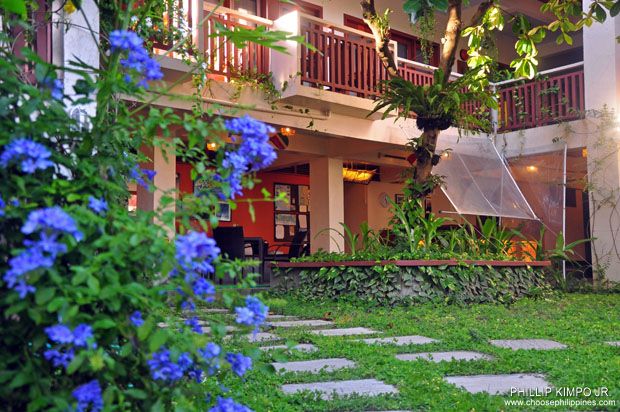 I relished my recent stay at Agos Boracay Rooms + Beds because it gave me an experience I thought I had lost during my frequent stays at the island since the early 90s. It took me back to a time when I could enjoy a Boracay accommodation ensconced by trees, and from where my small, young feet could take me to a nearby shop, an eatery, and yes, the beach.
The Agos of 2014 is that past's modern retelling. It's something I'd gladly add to my earlier piece, "Boracay: More Than Meets the Eye," which asserts that you can still find places of solace in an island perceived to be getting overcrowded.
Here's why.
A Space-Savvy Garden Hotel
When I first learned that Agos was located right smack in the middle of Boracay, along the Main Road in Station 2, I already tempered my expectations. Bustling road, no beachfront, went my first thought.
Upon arriving, however, and seeing that the hotel was actually perched atop a small hill, tucked away from the gnarly tricycle traffic, I already had a good feeling about it.
And I wasn't disappointed.
Two warm welcomes awaited me -- the garden with its embrace of trees, grass, and flowers; and the hotel staff with their sweet smiles and enthusiastic greetings.
In that moment, I already felt home.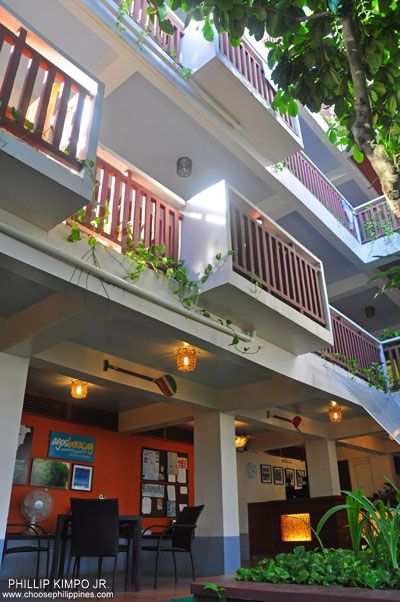 Agos Boracay gives its guests the flexibility of choosing among 1) the beach (of course!), which is a five-minute walk away; 2) the establishments lining the beachfront and the main road; and 3) just staying at the hotel, and by that, I don't mean a boring time inside the room. I mean relaxing in the garden amid the chirping of birds and the sea breeze.
On several occasions, I thought I caught a whiff and scent of Baguio. (Imagine, Baguio in Boracay?) Credit that to the leaves all around and the cool October air.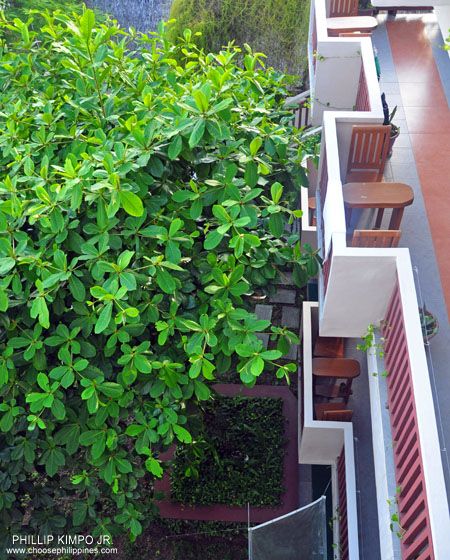 The courtyard, while small, does a good job of enveloping the guest in an atmosphere of freshness. The rooms proved comfortable, too. I like to use the Filipino word for this: maaliwalas.
The hotel's rooms exude a modern Asian vibe, with emphasis on warm colors and the use of wood, as well as the touch of the indigenous (more on this later).
A room's "wall" facing the courtyard is in fact made of full-length windows, all of which can be opened to let the sea breeze in. Which means you have the option of using the aircon or simply relying on the ceiling fan.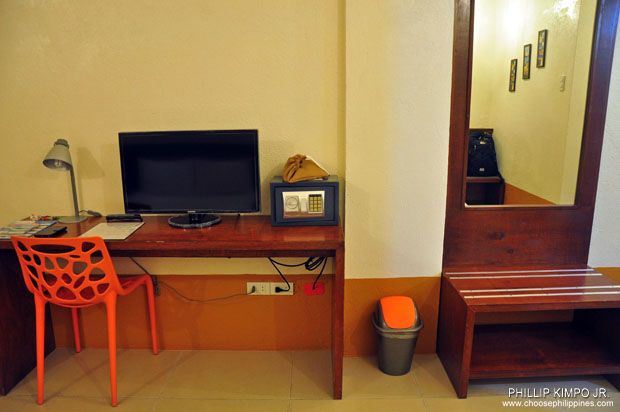 Agos Boracay's rooms are fitted with double beds, a cable LED TV with premium channels, luggage racks, a writing desk, a refrigerator, and a hot & cold shower.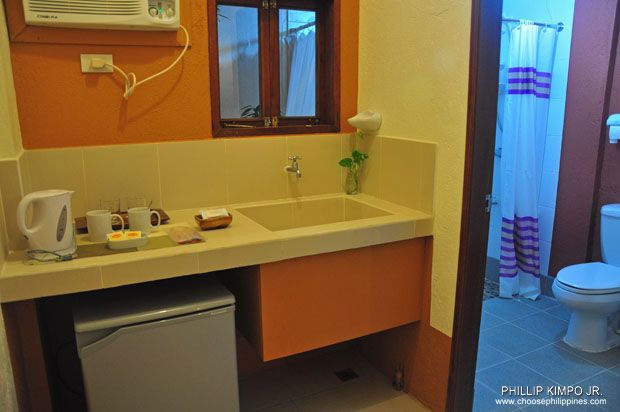 But enough of the interiors. Guests can go up to the view deck on the 4th floor, with its panoramic views of the horizons of White Beach & Bulabog Beach. The latter is Asia's #1 kite-boarding beach and serves as Boracay's hub for watersports fun.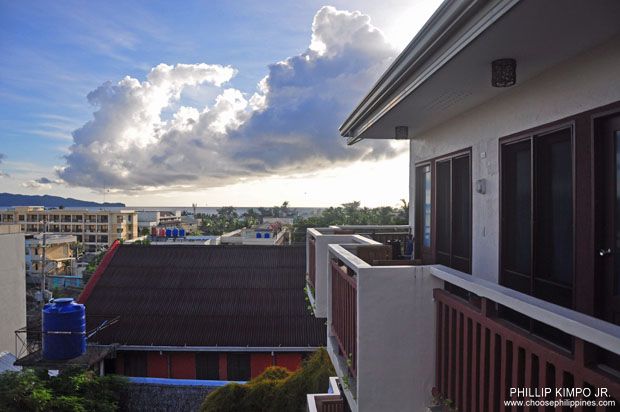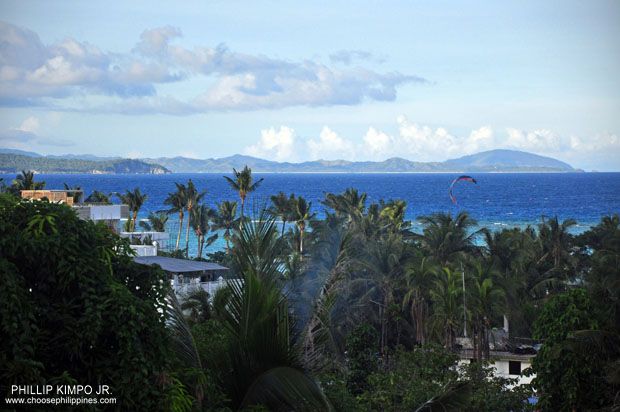 Guest can use the viewdeck for small gatherings, or to hang out away from the crowd. I fancy myself returning there some day with a fair diwata, to gaze at the stars. (Or maybe steal a kiss. Or kisses. Okay, I'll stop there.)
The Diwata is in the Details
Speaking of diwatas. The line goes as "the devil is in the details," but given Agos Boracay's gardenesque charm, I'd say "the fairy," the hotel's magic, lies in the details. (Let's go with the Filipino word, "diwata," in keeping with the alliteration.)
The moment you step into the hotel is the moment you experience the meticulous care given by the management to its clients. Exhibit A would be its welcome tray of cold towels, a couple of native flowers, and a sweet treat -- ChocNut bars, a fitting introduction for foreigners to the delectable and quirky Filipino culture, and something to bring out the giddy kid in you if you're Pinoy or Pinay.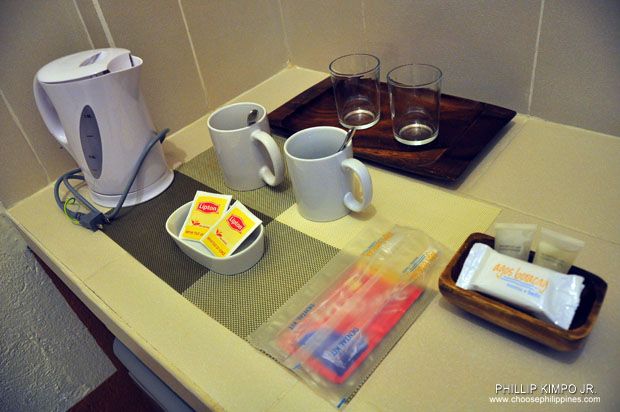 Amenities include bottled water, toiletries, fresh linen, and towels. There's also a water kettle for your warm tea or coffee, as well as a hair dryer (for the deluxe and family rooms) and an iron (upon request).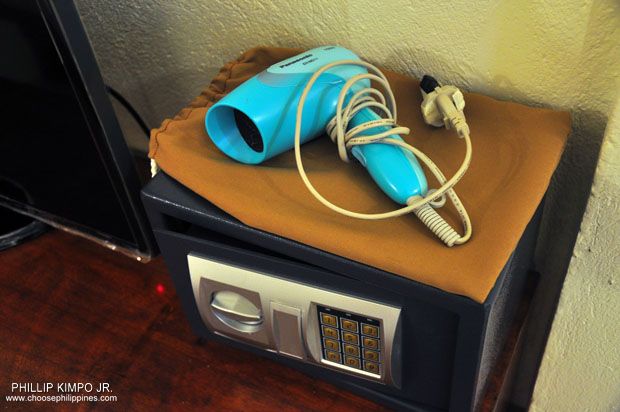 This attention to detail doesn't spare the bathroom. The first thing I'm concerned with when writing a hotel review is the toilet/bath, and Agos Boracay passes the test. (Yey!) It's not something luxurious, but it's definitely comfortable to use.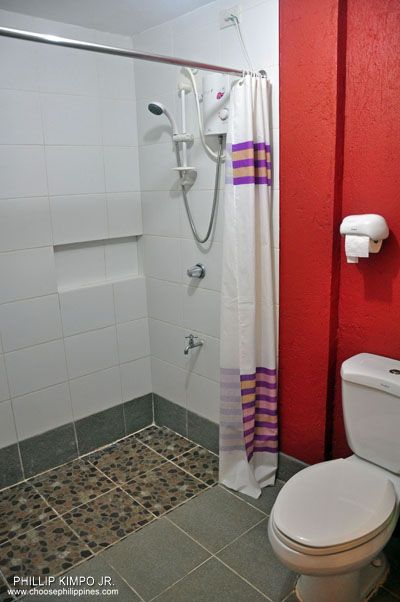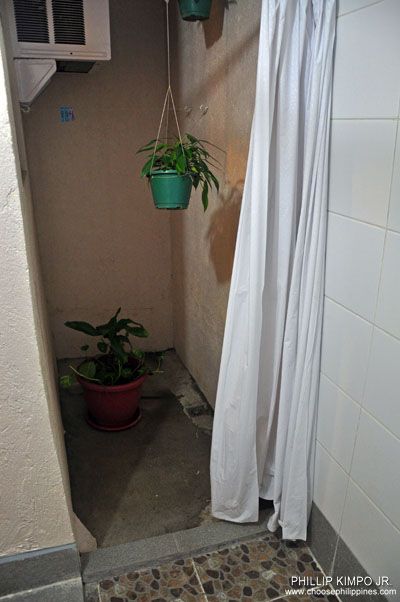 Given that the hotel carries a Filipino name ("agos," or "flow"), it's only right that some of the rooms' elements possess the native touch. The lamps are made of nito sourced from Aklan province itself. The blankets that give you a good night's rest are of the fine-quality Ilocano woven fabric called abel. Interested guests can purchase these abel blankets from the hotel.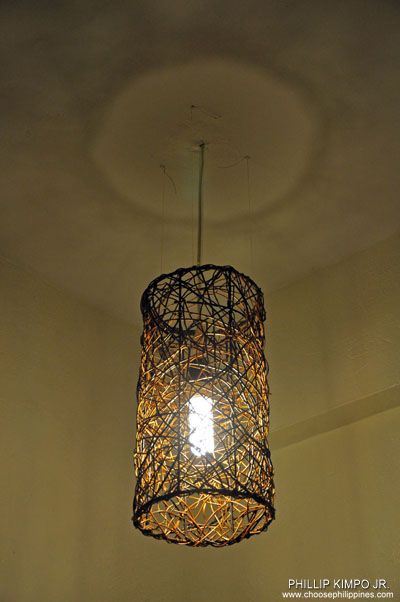 When we said "meticulous," we weren't exaggerating. We present this set of earplugs supplied by the hotel, in case there's an adjacent construction or some other racket. (You know, Boracay, the place where structures go up and down as quick as the waves.)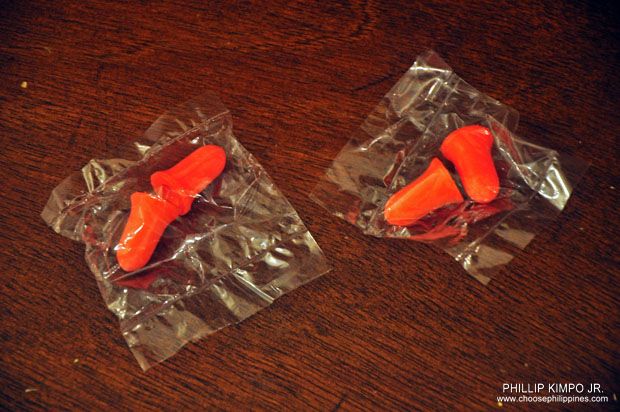 Fabulously Family Friendly
The most important "little" detail of all, of course, is the human touch. Are the staffers warm? Courteous? Helpful?
Yes, yes, yes. The longer you stay, the more you'll feel the hotel staff is your barkada. And when we say "staff," you can include the Geraldezes, the owners of Agos Boracay. Chances are, you'll be befriending at least one of them during your visit -- the father (Delfin), the mother (Lynda), and the siblings who oversee the hotel's operations (Micah and Valerie).
The Geraldez family started the hotel in June 2013 with this mantra in mind: make the connection personal, make the place feel like home. And it shows.
The owners are warm people who give their guests a great deal of respect and affection, so much so that some foreign tourists invite them back to their respective homelands (Europe, China, and so on).
Allow me to quote some reviews on Trip Advisor, for after all, what better reference do we have than our fellow travelers?
"After a terrible super delayed flight from Manila, me and my family were given a super duper warm welcome by the staff of Agos Boracay...we felt we were almost at home...Every morning, we were greeted by warm "hellos" and sincere smiles. All of them!" - gina0225
"Staff are extremely friendly and hence made the [stay] much more enjoyable." - onevonne
"[F]antastic service, and very friendly staff always willing to help." - peterMelbh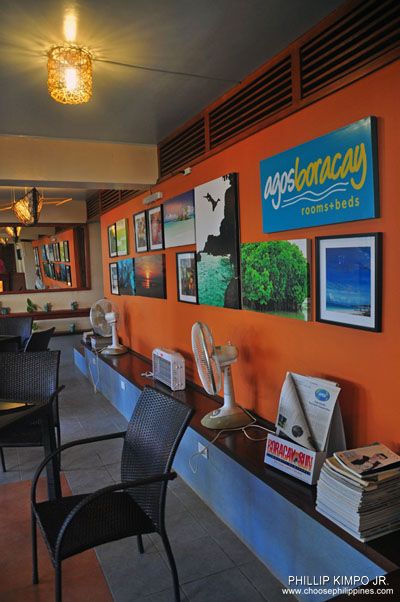 The hotel facilities themselves are perfect for family or group outings -- from the spacious rooms to the roofdeck where you can throw a little affair.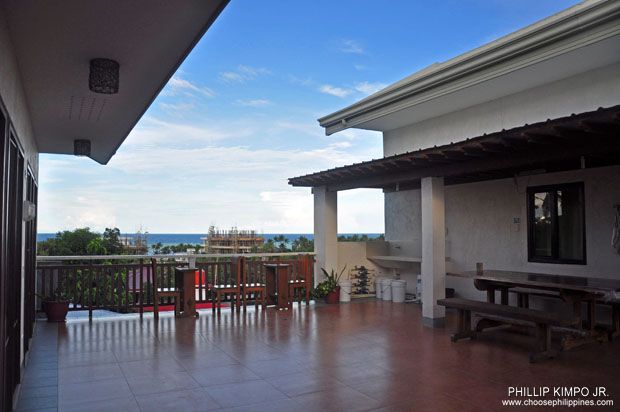 All in all, yours truly had a splendid time here. Of course, no place is perfect, and there are minor knocks which can be addressed (such as wi-fi being a bit weak, with the signal being good only for the lobby but not for your room). But given that the rates are competitive, as well as the, ahem, glowing review we gave above, you're sure to get the bang for your buck.
Consider: you can stay at a large room for 4 people for Php 5,000 this January 2015, during the Ati-atihan Festival in nearby Kalibo. (The festival is a great time to visit Aklan. Wild Ati-atihan streetdancing + Boracay is a combo that ROCKS.)
So next time you're planning an island escapade, make Agos Boracay one of your choices. It's a breath of fresh air—and considering its trees and flowers, we mean that in a literal sense.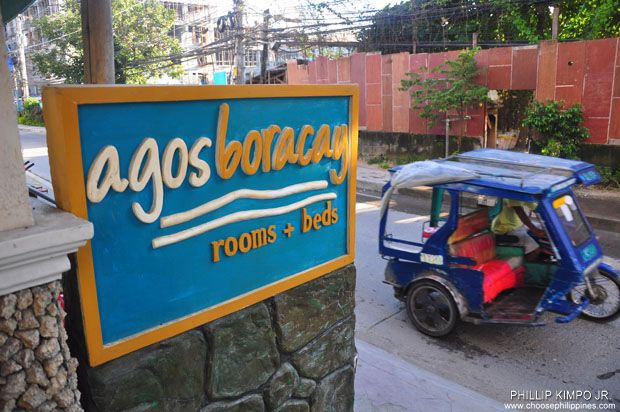 Agos Boracay Rooms + Beds: Details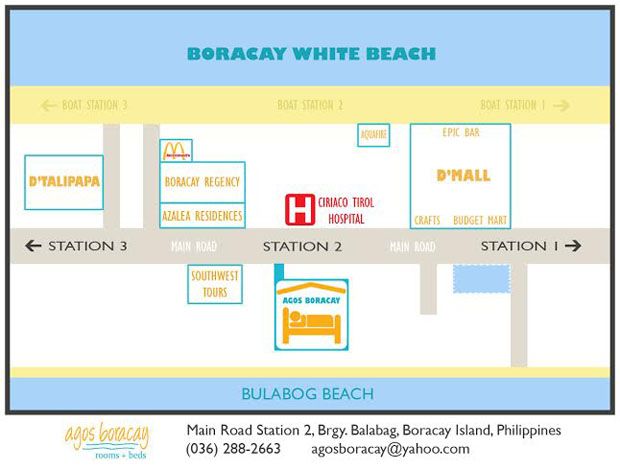 Location: Centrally located along the Main Road in Station 2 but away from the party noise of the beachfront bars; just 5-minute walk to White Beach, D'mall, and D'talipapa.
Total of 28 rooms: 15 Superior Rooms, 6 Deluxe, 4 Family Rooms, and 2 Family Rooms with view.
Maximum Occupancy: Superior & Deluxe Room - 2 up to 4 persons; Family Room - 4 up to 6 persons.
Rates: Superior Room starts at P3,000/night for 2 persons (Low Season)
Weekly & Monthly/Long-Term Stay: Weekly rate (8 days/7nights): P14,000 (Low Season); P16,000 (High Season). Monthly rate of P25,000/month for long term stay (1 year term) for 2 persons.
Booking process & payment: Reservations may be done directly through email at [email protected]; payment is via BPI or PNB bank deposit. For those who want instant confirmation or to pay via credit card, they are in Agoda, Expedia, Booking.com & Myboracayguide.com
Other services: 1-way or roundtrip door-to-door airport transfers; island activities (such as island-hopping), in-room massage; laundry; food delivery is allowed.
---
More Amazing Articles on Aklan: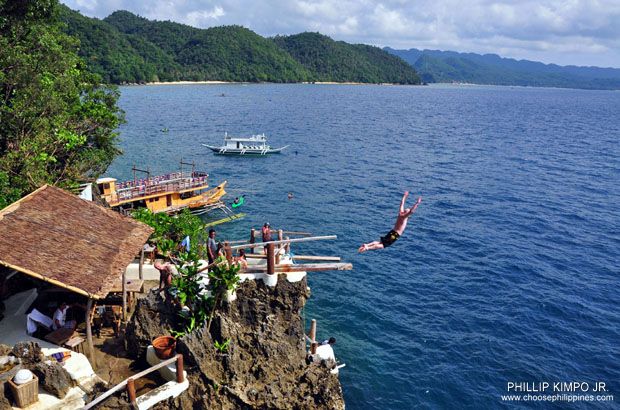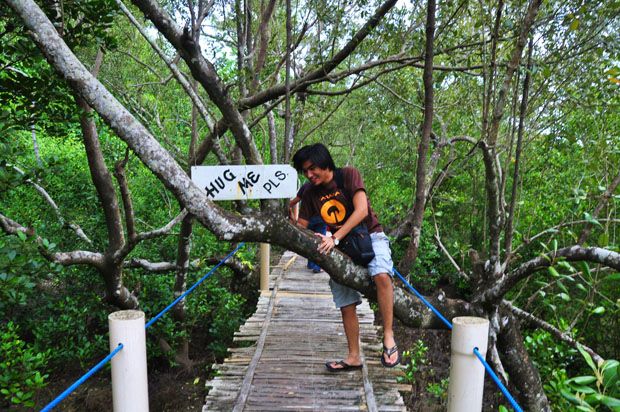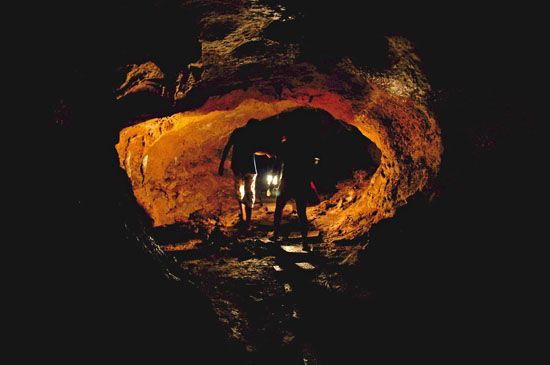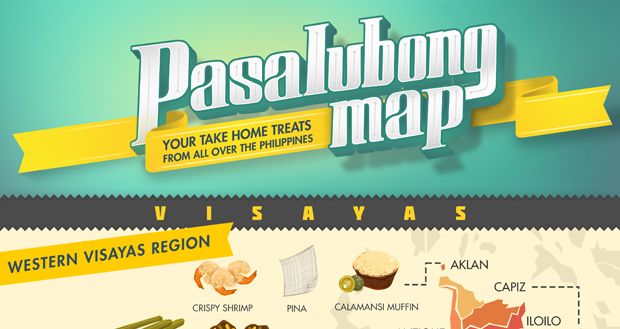 Be a Pinoy Wanderer!
Choose Philippines encourages writers, photographers, travelers, bloggers, videographers and everyone with a heart for the Philippines to share their discoveries and travel stories.
Share Your Journey
Other Stories by Phillip Kimpo Jr.