Hotels
Go Hotels Puerto Princesa
Palawan
Go Hotels Puerto Princesa
Go Hotels Puerto Princesa
Go Hotels Puerto Princesa
Go Hotels Puerto Princesa
Go Hotels Puerto Princesa
Go Hotels Puerto Princesa
Go Hotels Puerto Princesa
Go Hotels Puerto Princesa
Go Hotels Puerto Princesa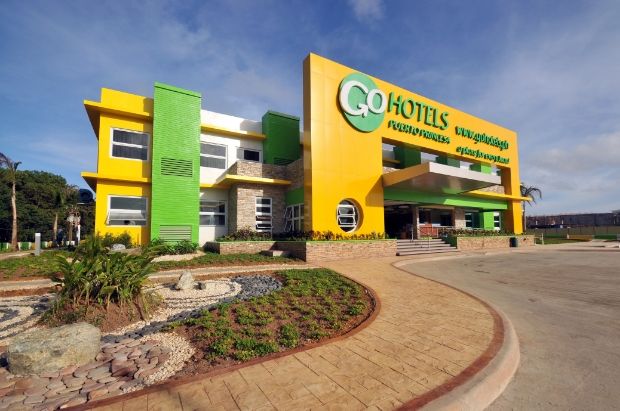 Facade
Go Hotels Puerto Princesa stands next to the newly-opened Robinson's Place Palawan Mall, a 15-20 minute drive from the airport. This budget hotel in Palawan features and amenities includes a courtyard venue for parties and a function room that can seat 25-3- persons. North Road, Brgy. San Manuel, Puerto Princesa City, Palawan +30 (048)4340001-03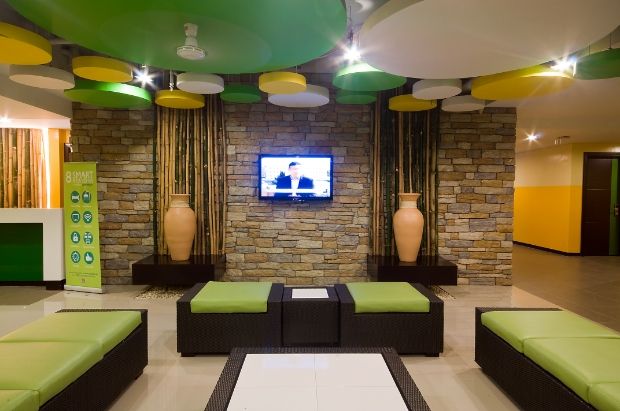 Hotel Lobby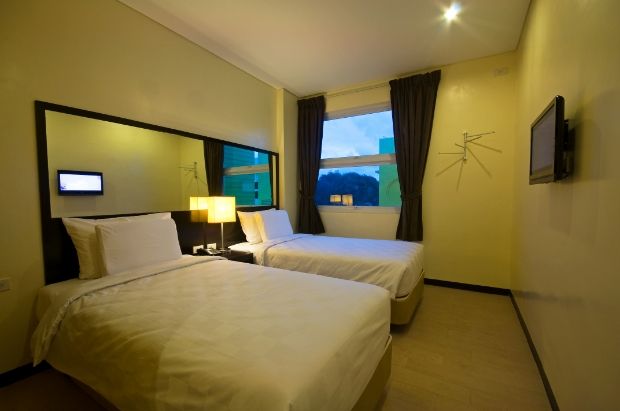 Twin Room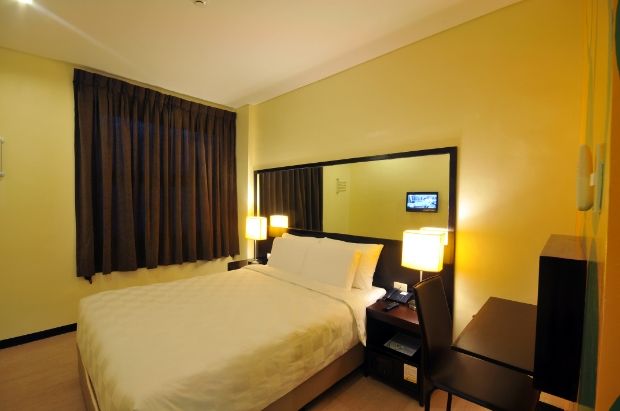 Single Room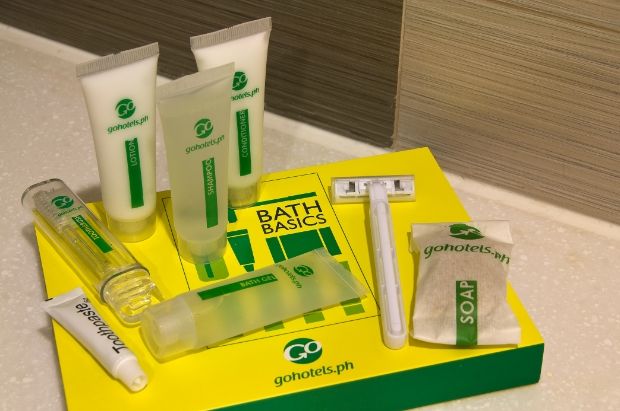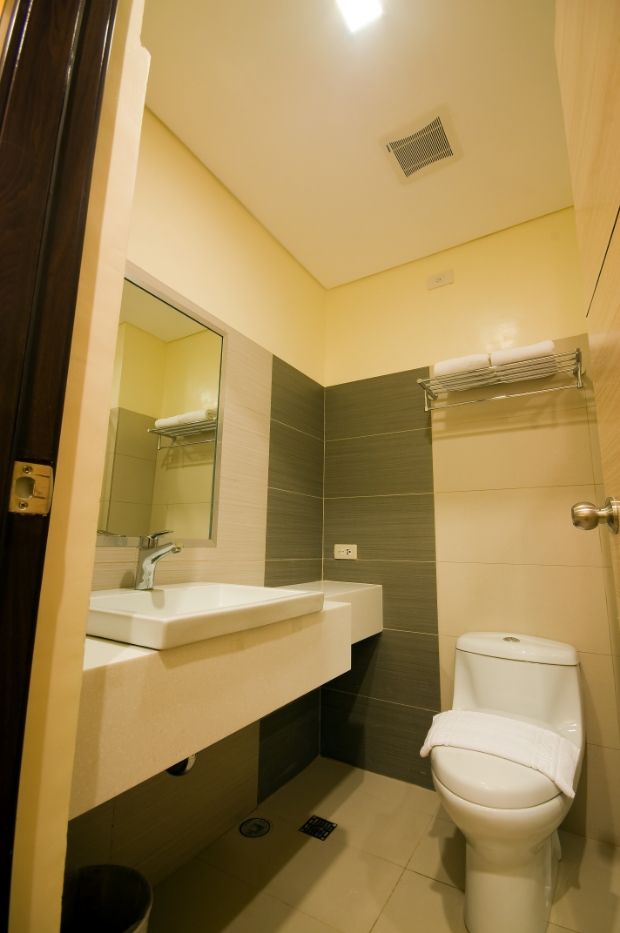 What To See:
Zooming in from one place to another in just a few hours would be dizzying, right? But if in each location, you find something interesting and the place is new to you, and the company is great, then it would be exhilarating. That would be the word for the Puerto Princesa City Tour for me.
With our flight coming in at 12 noon, we were all so hungry that we just had to have lunch first before all the "touring". So first stop was the Bilao at Palayok Restaurant where we had delicious seafood like crabs, seafood chowder, lato (seaweed) in bilao and palayok. The food was very affordable and the place was very comfortable. Great start for the tour.
With tummy filled, on to the city's boulevard (Baybay) where we took in the fresh sea air of Puerto Princesa and took jumpshots before immersing in a rather sad history at Puerto Quartel where there's a monument for American soldiers who were burned in the area during the Second World War. Those who managed to escape sought the safety of Iwahig by swimming across the sea.
War really is stupid.
Across the plaza is the Cathedral of the Immaculate Conception where peace can be sought. Sadly, the Cathedral wasn't built until after World War II. Now, war and peace lie in one area in Puerto Princesa.
And so on to the tour. We just passed by the City Hall and the City Museum and opted to go straight to the Crocodile Farm where we got to see the skeleton of a humongous crocodile on display. Lessons on "how not to lose your limb by not taking pictures of the baby crocs" were given to us. But it is not just croc country here. We got to meet the Palawan bearcat, snakes, bearded pig, and birds and got sheltered from the heat of the sun by big trees. Souvenirs and souvenir shots with crocodiles are at the entrance of the park. Buy the crocodile stuff toy, it is cute!
Lugging our souvenir items, we then proceeded to the Mitra Ranch. Here, Yogi, the welcoming beagle, entertained us by sitting and slurping his tongue against our faces as we sat on the ground and took in the great view of blue skies, blue sea, green grass and trees and fresh breeze. I could almost sleep lying on the grass with Yogi and dream that the ranch was mine… but it was time to go to Baker's Hill and partake of different flavors of hopia, egg pie and other delicious baked goodies.
Yes, it's a must do to bring home hopia and the other goodies from Baker's Hill. So is sitting with Yogi at the Mitra Ranch and taking jump shots at the Baybay. And saying a prayer for our war heroes and always thinking that war should be avoided at all cost.
History, scenery, great food is what one can have on a Puerto Princesa City Tour.
What To Expect and Bring:
• Water is very important especially during the summer days. Rehydrate as often as possible. • Comfortable clothes are a must when doing the tour as you go in and out of the sun/van, sit on grounds, etc. • Sunblock/sunscreen to protect you from the heat of the sun. • Eyewear to shield your eyes is recommended. So are hats or headgear. • Rules are rules. Follow them.
How To Get There:
Major airlines fly to Puerto Princesa daily from Manila, Cebu and Davao. Fare rates range from PhP 3,800-4,500 (US$88.38-104.65) one way if you don't get to avail yourself of promo rates. City Tour is PhP600 (US$14) inclusive of van, tour guide and other fees and exclusive of meals.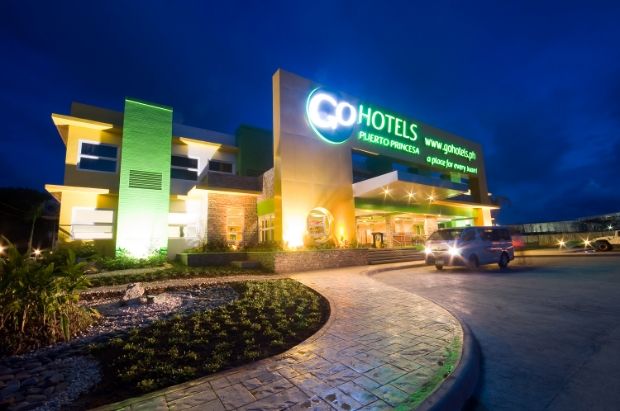 Book your room today gohotels.ph or call +632 3988788/+6323988119
Be a Pinoy Wanderer!
Choose Philippines encourages writers, photographers, travelers, bloggers, videographers and everyone with a heart for the Philippines to share their discoveries and travel stories.
Share Your Journey
Other Stories by Choose Philippines