Hotels
Go Hotels Dumaguete
Go Hotels Dumaguete
Go Hotels Dumaguete
Go Hotels Dumaguete
Go Hotels Dumaguete
Go Hotels Dumaguete
Go Hotels Dumaguete
Legend says that because of the frequent marauding attacks of the Muslim pirates on the coastal town, and the power to attract and keep her visitors for good, hence, the word "dumaguet", meaning "to swoop," was christened to the village of Dumaguete. It is nicknamed as "The City of Gentle People". It is also known as a "University Town" Or "The Center Of Learning In The South" This is due to the presence of universities that have made their mark nationally and abroad.
What to see!
View dolphins and pygmy whales when you charter a boat. The adventure starts with a cruise along Bais Bay then out to Tañon Strait, the natural habitat of several whale and dolphin specie. The boat trip also usually includes a stop Manjuyod White Sand Bar where the boat temporarily docks, and where one can lunch, sunbathe, and snorkel.
THE ST. CATHERINE OF ALEXANDRIA CATHEDRAL
The historical St. Catherine of Alexandria Cathedral , also known as Dumaguete Cathedral, is adjacent to the Dumaguete Belfry. It is the largest church in the city and is a popular monument to Dumaguete's Old World charm. Built in the early 1700's, it also doubled as a garrison due to rampant attacks of marauders from Mindanao. Getting there: The Dumaguete Cathedral Church is located along Perdices Street, fronting Quezon Park.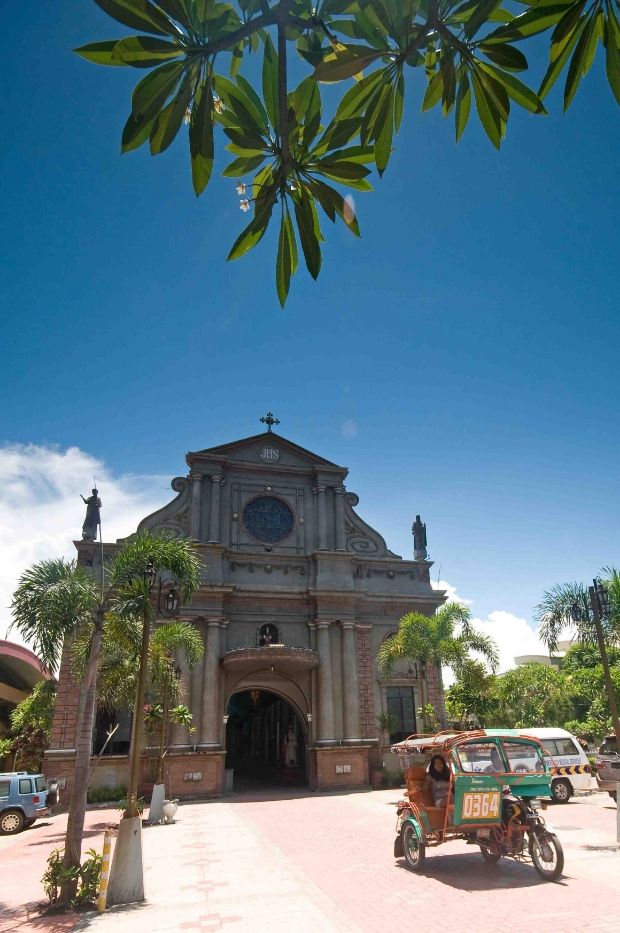 The Cathedral of St. Catherine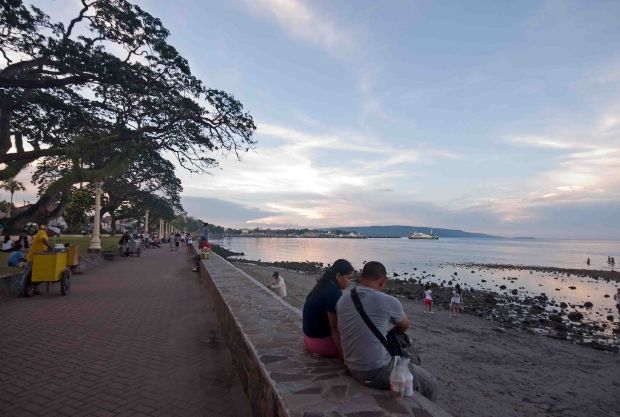 Rizal Boulevard for Some Street Food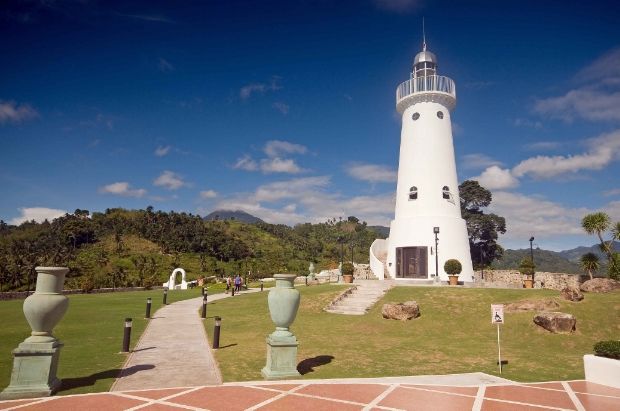 Tierra Alta Lighthouse, 2428 South National Road, Calindagan, Dumaguete City
Must try!
Budbud is similar to suman (sweet, sticky rice wrapped in banana leaves) but made from millet which is whole grain.
Baye-Baye is Dumaguete's version of Tagalog's Espasol. Baye-baye is made from grated young coconut that is mixed with either ground corn kernels or ground pinipig (young rice) and formed into patties.
Silvanas, from"Sans Rival" is a cream-filled meringue wrapped in a yummy icing. Dubbed as the most popular pasalubong from Dumaguete!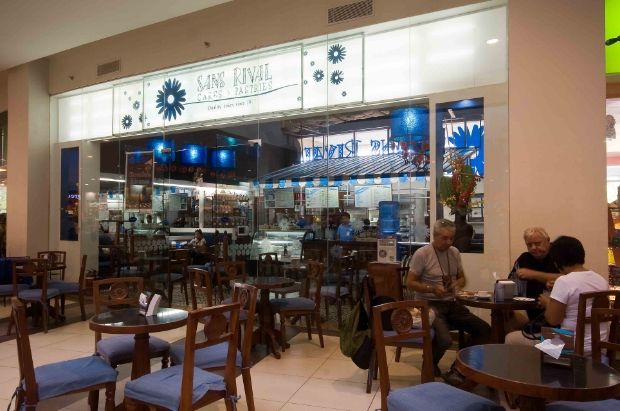 Heavenly Silvanas
How to get there:
Go Hotels Dumaguete is a budget hotel situated near the airport (15-20 min).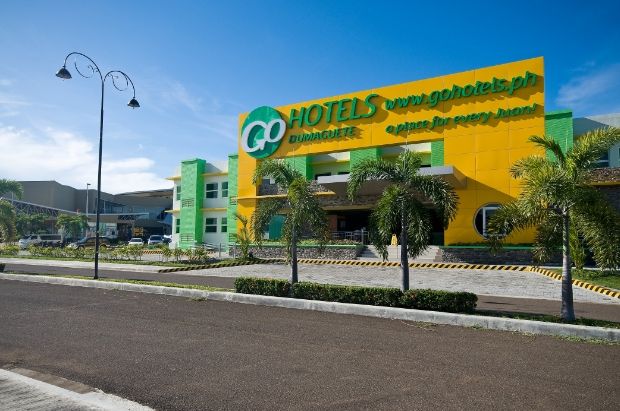 This Dumaguete budget hotel is situated in the neighboring Robinsons Dumaguete Mall in Calindagan corner South Road, Dumaguete Central Business District. Go Hotels Dumaguete have rooms that look out to a calm view of nature and the city. Have fun exploring Dumaguete with your partner Dumaguete budget hotel travel buddy- Go Hotels Dumaguete.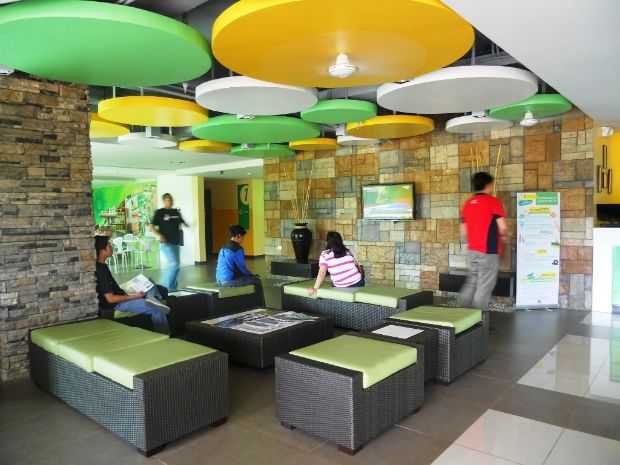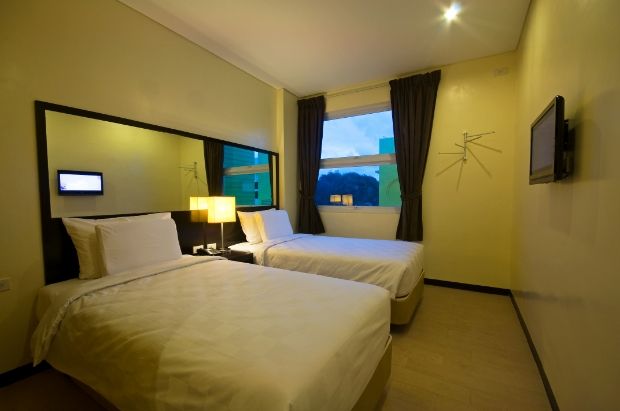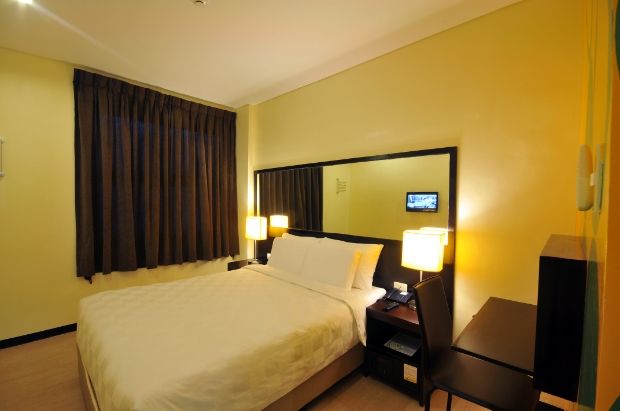 Go Hotels Dumaguete, Calindagan corner South Road, Dumaguete Central Business District, Dumaguete City, 6200 Negros Oriental +63(035)5221100 or 02
Be a Pinoy Wanderer!
Choose Philippines encourages writers, photographers, travelers, bloggers, videographers and everyone with a heart for the Philippines to share their discoveries and travel stories.
Share Your Journey
Other Stories by Renzelle Ann Palma