Hotels
Go Hotels Bacolod
Go Hotels Bacolod
Go Hotels Bacolod
Go Hotels Bacolod - Lobby
Go Hotels Bacolod - Lobby
Go Hotels Bacolod - Front Desk
Go Hotels Bacolod - Front Desk
Go Hotels Bacolod - Cafe 21
Go Hotels Bacolod - Cafe 21
Bacolod was derived from the Ilonggo word "bakolod" or "buklod" which means "stonehill" since the settlement was founded on a stonehill or a hilly terrain area in 1770.
Bacolod was transferred towards the shoreline due to the rampant attack of Moro pirates in the year 1787. The old site was called "Da-an Banwa," meaning old town. In 1849, then Gov. Valdevieso y Morquecho declared Bacolod as the capital of the whole island of Negros. Subsequently, with the splitting of Negros into two provinces, Bacolod was named capital of the province of Negros Occidental in 1884.
Today, Bacolod City is known as the "City of Smiles" it is very popular due to its scenic beauty and world renowned festival- MassKara Festival.
Go Hotels Bacolod wants to keep the smile coming with its incomparable service and budget friendly accommodation. This budget hotel in Bacolod is near the airport (15-20 minutes) and is equipped with all the amenities of a smart and budget traveler.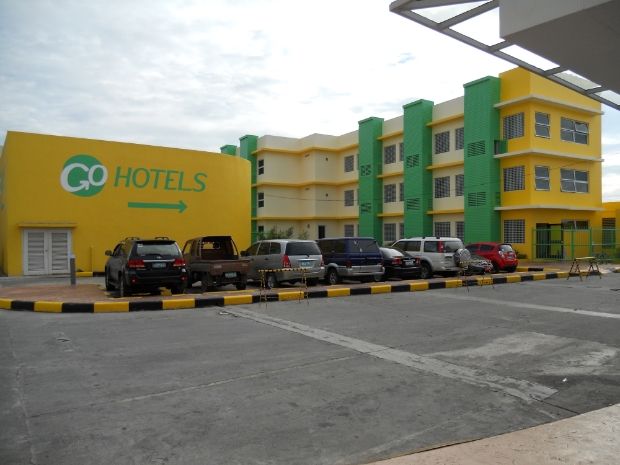 Have fun in the "City of Smiles" and enjoy the perks of Go Hotels Bacolod budget accommodation.
What to See
Famous landmarks in Bacolod include historical monuments, beautiful century old mansions of sugar barons and Spanish era churches.
The San Sebastian Cathedral located at Bacolod's downtown was originally a small chapel. It is made of coral stones from Guimars Island. It became a cathedral in 1933.

The Sta. Clara Chapel is a chapel beautifully decorated with intricate art. It features a large mural mosaic of Barangay Sang Birhen, a local version of the Virgin Mary made of 95,000 pieces of polished shells.

The San Antonio Abad Church showcases national artist Solomon Saprid's masterwork "The Risen Christ."

There are many reasons to smile in Bacolod, click HERE to find out.

If you plan to visit Bacolod on October, don't miss the MassKara Festival

Watch this quick video for some inspiration Choose Bacolod, Choose Philippines
How to Get There
Go Hotels Bacolod is located at Lacson Street, Mandalagan, Bacolod City, 6100, Neg. Occ. You can contact them at (+63) 932-852-9362.
From Manila, you can fly to Bacolod (Php2500++, round trip, 45 minutes). From Bacolod-Silay Airport, you can take a shuttle (Php75-100 per head), or a cab and ask to be dropped off to your hotel.
(additional info reference: www.negros-occ.gov.ph)
Book your room today gohotels.ph or call +632 3988788/+6323988119
Be a Pinoy Wanderer!
Choose Philippines encourages writers, photographers, travelers, bloggers, videographers and everyone with a heart for the Philippines to share their discoveries and travel stories.
Share Your Journey
Other Stories by Belle Piccio