Hotels
Cebu Summit Circle
Cebu
Summit Circle Hotel – Fuente Osmeña Circle night shot
Summit Circle Hotel – Fuente Osmeña Circle night shot
Summit Circle Hotel Cebu – Lobby
Summit Circle Hotel Cebu – Lobby
Summit Circle Hotel – Fuente Osmeña Circle
Summit Circle Hotel – Fuente Osmeña Circle
Summit Circle Hotel Cebu – Room
Summit Circle Hotel Cebu – Room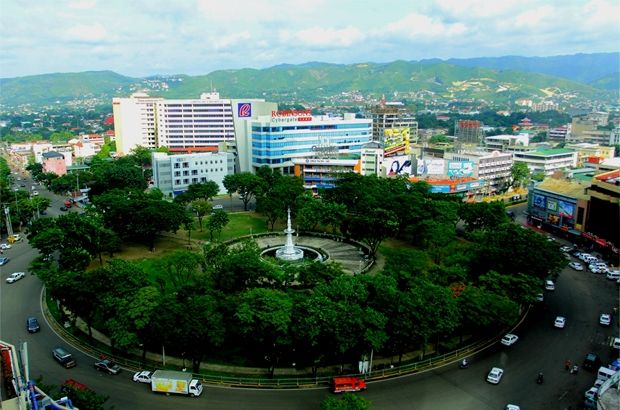 Summit Circle Hotel – Fuente Osmeña Circle
Summit Circle Hotel is part of the Summit Hotels Group under Robinsons Land Corporation. It is a full service city hotel located at the heart of Cebu City in Fuente Osmeña. With its prime location in the center of the business and tourist districts, guests and travelers will appreciate its accessibility to various shopping gateways, commercial centers, and other top local attractions.
The Summit Circle Hotel, formerly called the Cebu Midtown Hotel, continues to be at the forefront of the hospitality industry in Cebu. It lives the same spirit and tradition of good service while offering business travelers and tourists with refreshed and refurbished accommodations and facilities. It provides quality accommodations for the smart traveler who appreciates value and excellence without the extravagance. It is also a preferred venue for small to medium-sized meetings and events.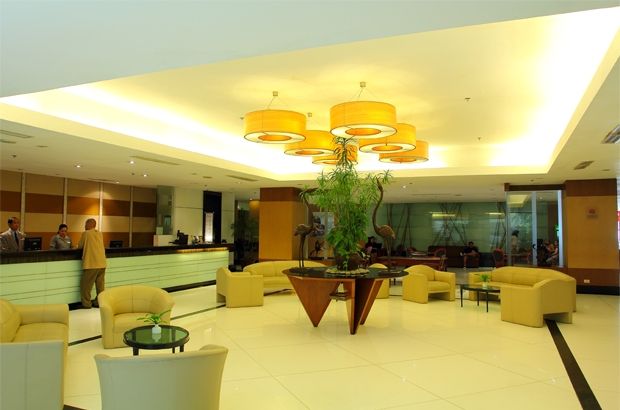 Summit Circle Hotel Cebu – Lobby
Situated on Fuente Osmeña Street, the Summit Circle Hotel is a convenient location for tourists and guests interested in shopping and recreation. It is nearby department store, supermarket, shopping area, nightlife and Mactan's fine beaches.
Address: Fuente Osmeña Street, Cebu City, Cebu, 6000 | Contact: (+63) 32 239 3000
Rooms are clean but to make your stay more satisfying, ask for a room with a view! Its amenities consist of air-conditioning, cable television, mini bars and complimentary breakfast. It also includes high-speed internet, free parking, room service, suites, a restaurant and business center. Guests can also relax by the pool with massage and sauna treatments. The hotel's restaurant serves different dishes such as Asian and other international cuisines.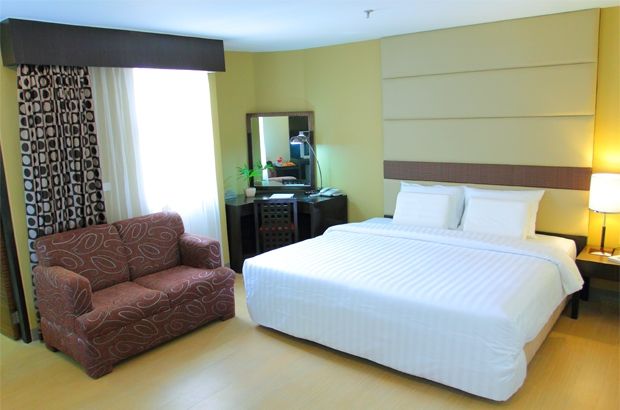 Summit Circle Hotel Cebu – Room
Some useful information:
Earliest Check-In Time: 02:00pm
Check-Out Time: 12:00pm
Airport Transfer Fee: Php525.00 (may subject to change without prior notice)
Travel Time to Airport: 30-40 minutes
Number of Floors: 10
Number of Rooms: 210
Room Voltage: 220
Year Hotel Built: 1991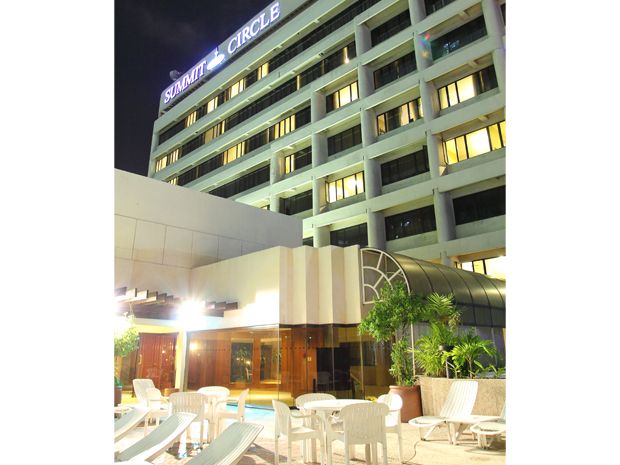 Summit Circle Hotel Cebu
The hotel provides airport pick-up and drop-off, the Mactan International Airport is only 30-40 minutes drive away.
Summit Hotels Group currently consists of Summit Ridge Hotel in Tagaytay, Summit shores in Mactan, Cebu, and Summit Circle Hotel in Fuente Osmeña, Cebu.
Summit Circle Hotel – Fuente Osmeña Circle night shot
For more information, visit www.summitcirclehotel.com.
Be a Pinoy Wanderer!
Choose Philippines encourages writers, photographers, travelers, bloggers, videographers and everyone with a heart for the Philippines to share their discoveries and travel stories.
Share Your Journey
Other Stories by Belle Piccio