Relaxation and Wellness
Dumaguete Named Among World's 9 Most Affordable Places to Retire
Negros Oriental
Being a university town, the capital city of Negros Oriental in the Central Visayas region is home to hundreds of college students. It's also a national hub of artists and writers, giving it a distinctive vibe—sophisticated yet retaining its small-town feel, refined yet rustic.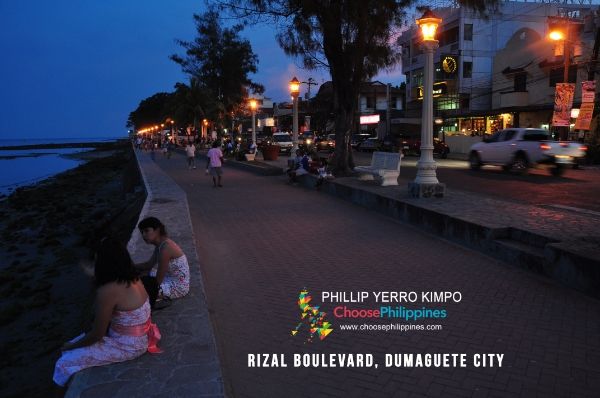 Best thing of all, the cost of living in Dumaguete is kind on the traveler's wallet. The food is outstanding yet affordable, for one. The city is surrounded by natural and man-made attractions, meaning you'd never run out of places to visit.
In an article for Yahoo! Finance, Kathleen Peddicord lists Dumaguete as one of the world's 9 most affordable places to retire. She writes:
"In addition to its welcoming, friendly, English-speaking people, Dumaguete boasts a warm, tropical climate and lots of opportunity for outdoor adventures, including world-class diving and snorkeling and whale and dolphin watching.
"Dumaguete sits right along the ocean, with attractive beaches to the north and south of town. This is also a university city, meaning an abundance of inexpensive restaurants that cater to 'starving' college students.
"Foreigners have the opportunity to make friends with educated professors and aspiring students, take classes and enjoy cultural opportunities."
Joining Dumaguete in the list are Nha Trang in Vietnam, Chiang Rai in Thailand, Ipoh in Malaysia, Cayo in Belize, Loja in Ecuador, Granada in Nicaragua, Tralee in Ireland, and Carcassonne in France.
Read the full article on Yahoo.
We at Choose Philippines can only agree. Why not, when, in addition to the Rizal Boulevard pictured above, it boasts of food and sights such as these:
Related Articles on Dumaguete:
Be a Pinoy Wanderer!
Choose Philippines encourages writers, photographers, travelers, bloggers, videographers and everyone with a heart for the Philippines to share their discoveries and travel stories.
Share Your Journey
Other Stories by Choose Philippines