Relaxation and Wellness
Going 100% Organic at the Peñalosa Farms, Negros Occidental
Negros Occidental
Going 100% Organic at the Peñalosa Farm
From the highway, a windmill and a "burrow-like" (Ron Weasley's house in Harry Potter) house will easily catch your attention.
As you enter the gate of the Peñalosa Farms, leaves of different vegetables and herbs will peek out.
Vertical, horizontal, container gardens, name it…every available space is utilized. Herbs, vegetables, flowers, trees, pigs, hens, ducks, and fish share this organic integrated farm.
The "burrow-like" house that you see from the highway is called Balai-Balai and is surrounded by greens. It also serves as a "dormitory" for those who need to stay in the farm when they avail themselves of Mr. Ramon Peñalosa's experience and lessons on organic and probiotic farming.
A one-day introductory seminar on sustainable agripreneurship is by appointment only.
But for those who want longer training, rates depend on the type and duration. A 4-day training scheduled every last week of the month goes for Php 2,500/head/day and includes 3 buffet meals, accommodations, snacks, kit, airport transfer, and a visit to the medium-scale farm.
Here's another bonus: for the whole duration of the training, unlimited organic coffee and houseblend tea are served!
Your accommodations will be at the Balai-Balai. Each room is airy, relaxing, and restful. A small chapel at the top floor serves as a sanctuary for those who seek solace and silence.
Surprisingly, for a place that houses and produces both pigs and poultry, it was quiet.
While touring the gardens of vegetables, herbs, and flowers, I was lucky to get to taste the different greens; Sir Ramon himself encouraged me to pinch and munch. He allows people to get a taste and feel of the farm.
At the pig pens and the poultry, you get to pet the animals while listening to a lot of Sir Ramon's anecdotes. He's generous with his knowledge as well as his farm's products.
---
VIEW: Make the farm your jump-off point to explore Bacolod City: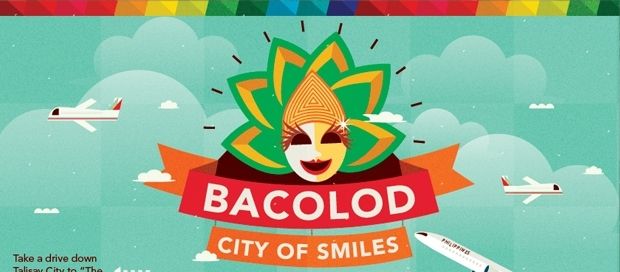 ---
The first of the products we tasted was a glass of five-herb tea. It refreshed our parched throats because it was minty and sweet, be it hot or cold.
The second was the delicious meal of:
(1) vegetable salad, freshly picked and garnished with blue ternate and begonia flowers, then generously drizzled with cheese;
(2) lechon pork that was lean;
(3) eggplant ensalada that was cooked right;
(4) chicken soup (binakol) with strips of young coconut which was sweet and the chicken meat tender;
(4) crunchy fritters of spinach, squash, and malunggay (moringga);
(5) lumpia that was crunchy and tasty;
(6) and lastly, the sago-mango salad that was just right to cap the delicious meal.
For a place surrounded by animals and which processes its own organic fertilizer, it didn't stink nor was it pestered by flies or mosquitoes. Meals can be savored and enjoyed without being bothered by those insects.
At the Peñalosa Farms, you get to eat food that's pro-environment, pro-biotic, pro-health. You also learn to be pro-profit as it teaches you how to maximize your land to earn more while still being good to Mother Nature.
VIEW: See what else to eat with the Choose Philippines Bacolod Food Guide: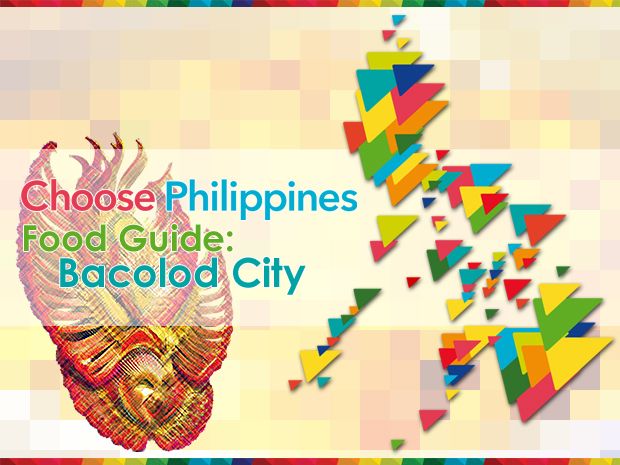 Madamo guid nga salamat Department of Tourism (DOT) Asec Art Boncato, Alkid, Vanezza and Joyce; Cebu Pacific Air; Michelle Eve de Guzman; DOT Region VI RD Atty. Helen Catalbas, Raymund, Ray and Pam; Ms. Cristine Mansinares, Mayor Monico and Mrs. Puentevella of Bacolod City; Mr. Ramon and Architect Andrew Peñalosa and Suzy.
How to Get There
From Bacolod City, the farm is just an hour land trip to Victorias City, Negros Occidental. Buses ply the route all throughout the day.
Call or text 09173004861 (Grace) and 09173325687 (Suzy) for an appointment with the farm and for bookings 0917-3633885 (Andrew). The address: Peñalosa Farms, Daan Banwa, Victoria's City, Negros Occidental.
PAL, Cebu Pacific, and other major airlines fly daily to Bacolod City from Manila.
Cebu Pacific, which sponsored the Davao Media Familiarization Tour, has direct flights to and from Davao City to Bacolod every Tuesday, Thursday, and Saturday.
Be a Pinoy Wanderer!
Choose Philippines encourages writers, photographers, travelers, bloggers, videographers and everyone with a heart for the Philippines to share their discoveries and travel stories.
Share Your Journey
Other Stories by Ida Damo