Resorts
Love Garden by the Beach? This Resort in Catanduanes Lets You Fly and Indulge
Catanduanes
---
Surrounded by the pristine blue waters on all sides, Catanduanes is known for its hidden coves and white sand beaches that are just waiting to be discovered.
In fact, it's all too tempting to just stay in the #happyisland (a Twitter-speak hashtag popularized by Catanduanes' local surfers) for more than a week and get happily lost unraveling its beauty.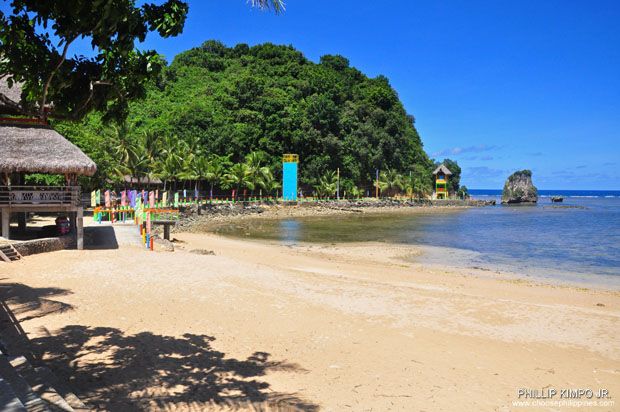 [VIEW: Catanduanes is also home to the majestic waves of Puraran. Watch out for the next Catanduanes Reef Break - Surf Music Festival!]
Reality, as they say, will then kick you right in the butt and tell you that you only have a weekend to spare. Luckily, Catanduanes' capital—Virac—can give you just the right amount of fun for a couple of days.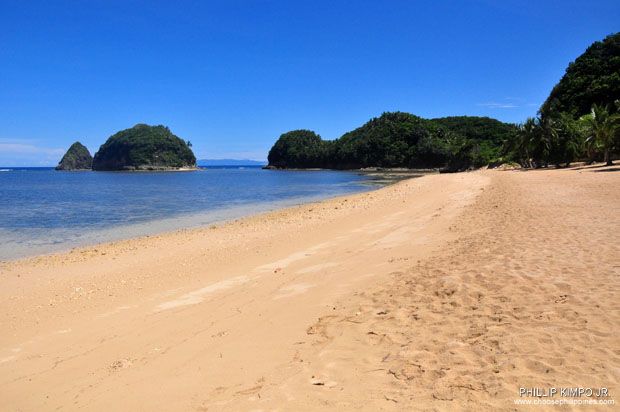 As if peeking from behind the magnificent twin rocks southeast of Virac is an idlyllic cove and beach resort called Twin Rock (of course!). Though not really similar in shape and size, the two rocks stand majestically, complementing each other, as if guarding the Viracnons from approaching storms.
(Photo courtesy of Twin Rock Beach Resort.)
Twin Rock Beach Resort offers a number of activities—from the extreme ones like ziplining and rock climbing to the most laid back one like…sleeping. Here's a list of what you can do out there:
1) Fly above the water
(Photo courtesy of Bernard Supetran.)
Unlike most ziplines in the country where you ride the suspended cable across rainforest canopies, Twin Rock's facility is located right by the iconic rock formations and above the seashore.
COST: PhP 50.00/ride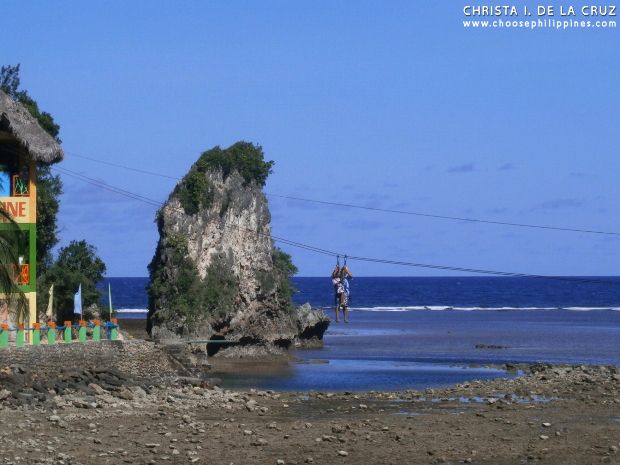 2) Reach for the sky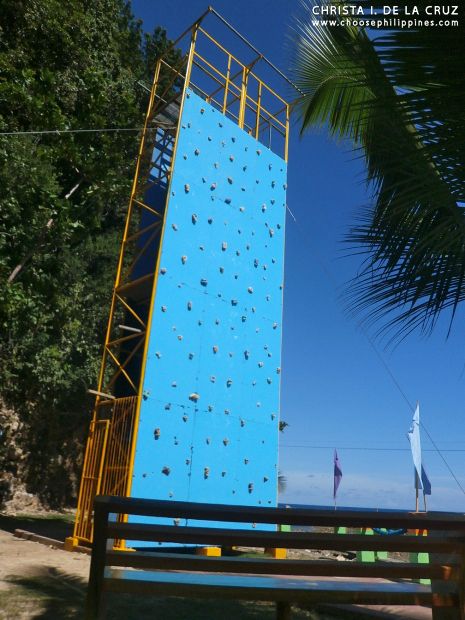 Right beside the zipline tower is another imposing structure—for non-climbers, at least. Warm up those arms and legs and figure out a way to reach the top without falling.
COST: PhP 50.00/climb
3) Or just let go and fall
After hanging out (and just hanging) above water, tighten the harness, and then jump. Twin Rock's rappelling activity might be a good one for those looking to overcome their trust issues!
COST: PhP 50.00/jump
4) Unleash your inner child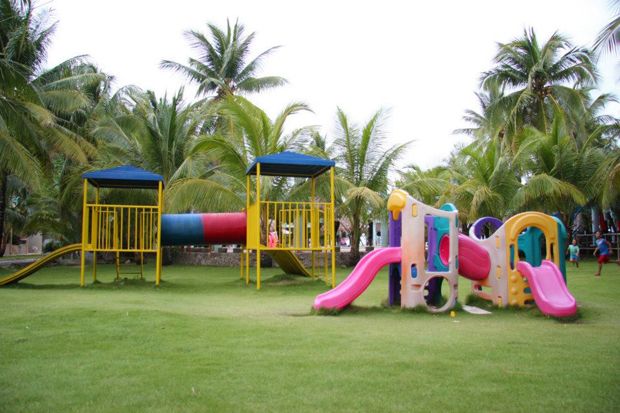 (Photo courtesy of Twin Rock Beach Resort.)
You can also bring your kids to the playground. There are sets for the little tykes and older ones—and maybe, you.
5) Get romantic by the beach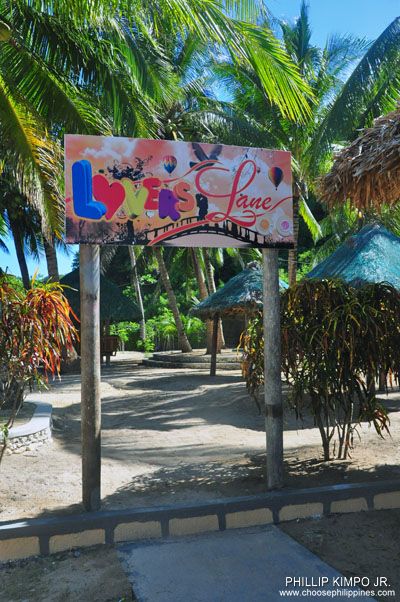 While you leave the kids at the playground, you can get all cuddly with your loved one in the resort's "Lovers' Lane." That's all we're saying, hehe.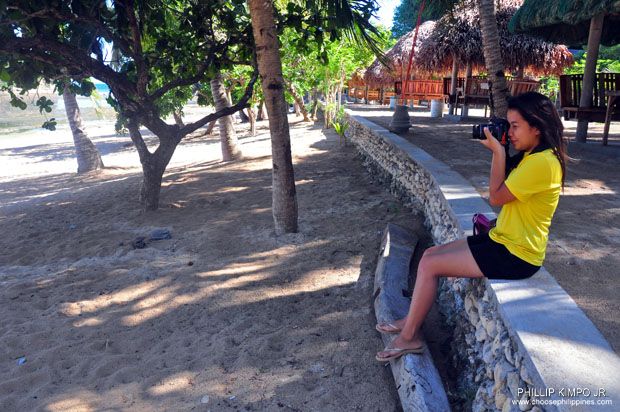 6) Search for calmer waters
During low tide hours, Twin Rock's rocky beach may not be suitable for swimming. Why not play around the pool area?
COST: PhP 75.00 for adults, PhP 50.00 for kids (3-10 years old)
7) Cool down & indulge
Nothing beats fresh buko right from the husk. You'll also need the sweet drink by your side if you're eating the ever famous (and spicy) Bicol Express. You can enjoy the meals in the open cottages (COST: PhP 300.00) right in front of the beach.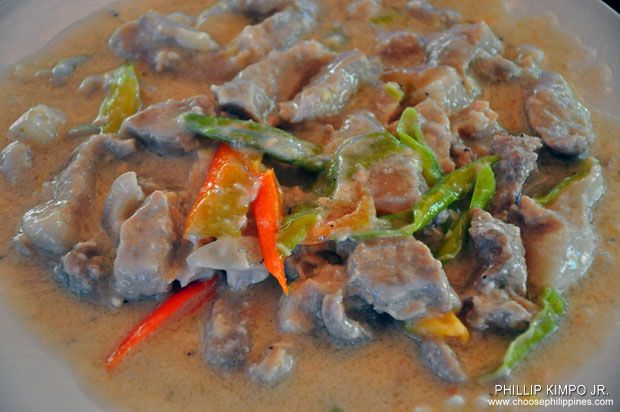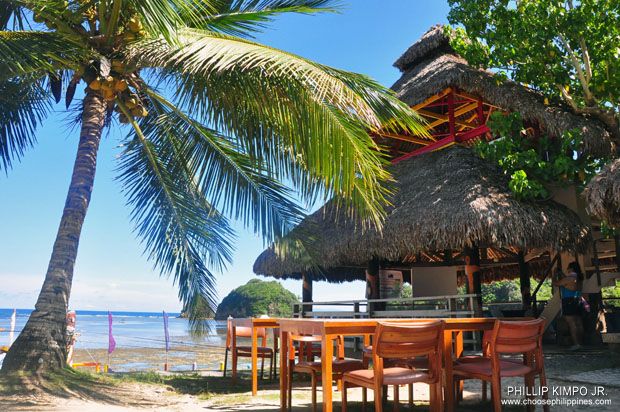 A great place to just put your feet up, sip a drink, and watch the waves.
8) Let the body rest, let the mind wander
Twin Rock has rooms available for a group of friends, a family, and everything else in-between. For the suites and deluxe rooms, services and amenities include free transport to and from the airport, WiFi, cable television, and hot and cold shower. Guests that check in also get a complimentary breakfast and free use of swimming pool.
Deluxe Room
Deluxe Rooms are fitted with a queen-sized bed and single bed. It has a beachfront location and can accommodate 4 persons.
COST: PhP 1,500.00
Family Suite
Family Suites also have the beachfront location and can accommodate 2-4 persons. Each room has a living room, dining table, kitchen, a private toilet and bath, and either one or two bedrooms.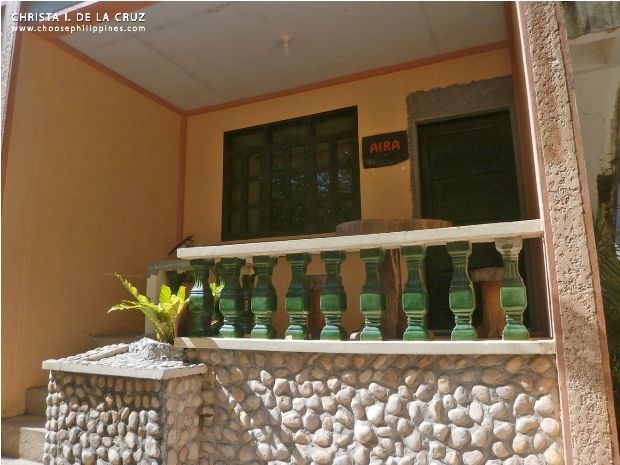 Aira Family Suite (COST: PhP 2,500.00)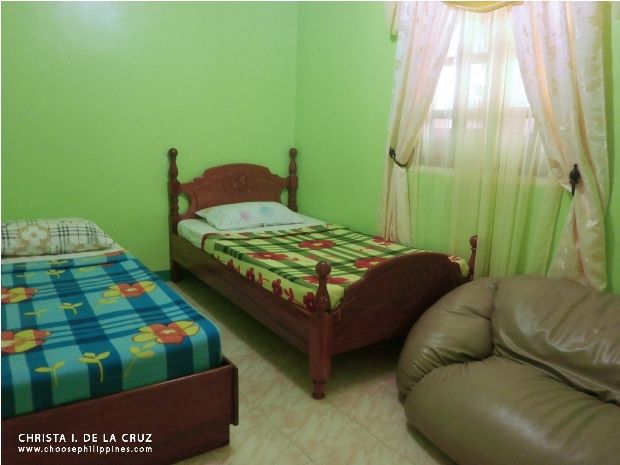 DormiRock
This dormitory-style accommodation can fit up to 20 persons.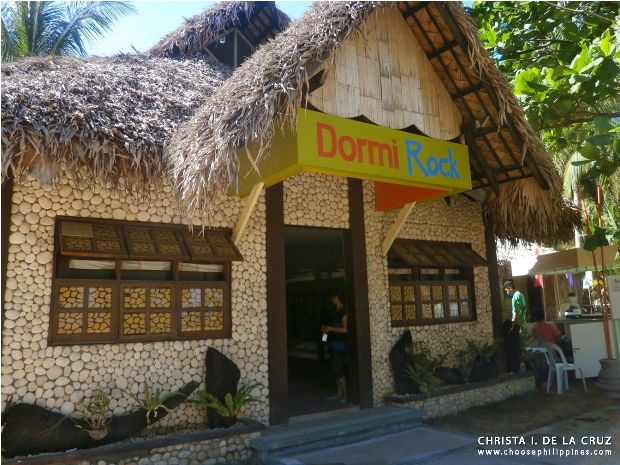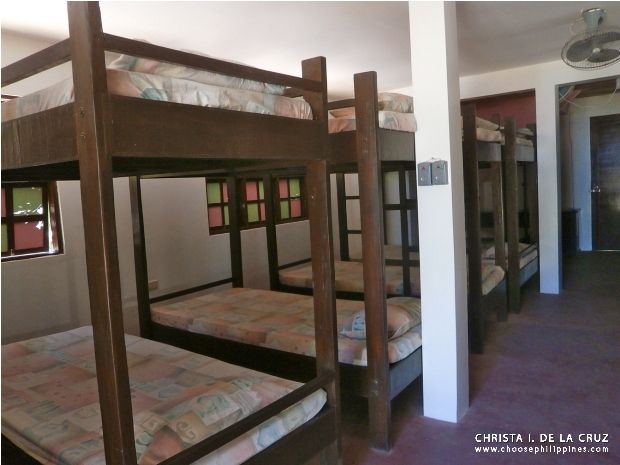 Twin Rock Beach Resort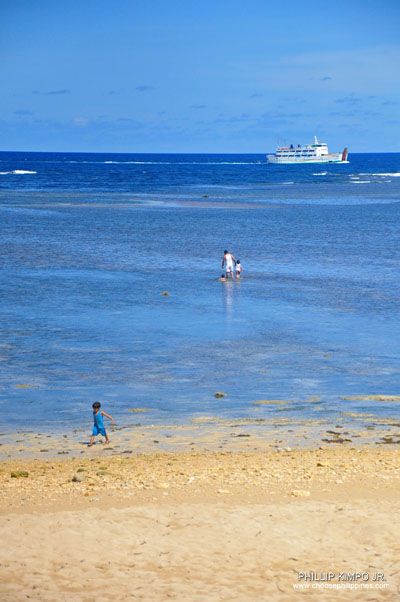 Where on Earth is Igang, Virac?
Virac is the capital municipality in the island-province of Catanduanes in the Bicol region of the Philippines.
(Courtesy of Google Maps.)
VIEW: Make Catanduanes your jump-off point to the rest of the region with the Choose Philippines "Hot Map to Bicol"

How to Get There
(From catanduanes.gov.ph)
By Air:
Cebu Pacific flies from Manila to Virac every Monday, Wednesday, Friday and Sunday (ETD: 0600; travel time: 1h 10m).
By Land/Water:
Numerous bus lines operate air-conditioned coaches from Manila to Tabaco, Albay (travel time: 9-10h). From the seaport of Tabaco, hop on either at MV Calixta 2, 4 and 5 or MV Eugene Elson to reach the island of Catanduanes via Virac seaport (ETD: 0630; travel time: 4h; aircon: Php 310; non-aircon: Php 240).
---
The Twin Rock Beach Resort is just one of the many resorts visited by Choose Philippines during our 8-day Catanduanes adventure last May. Watch out for our feature on the island's other coves and beach strips.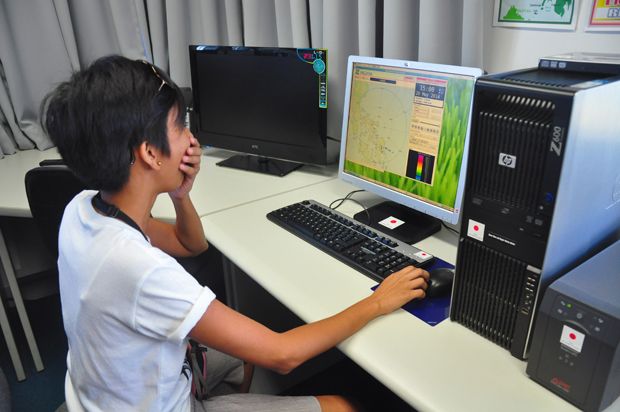 Sneak peek: Me trying my hand on meteorology (PAGASA Doppler Radar Station at Buenavista, Bato, Catanduanes)
Many thanks to the Provincial Tourism Office of Catanduanes (Tourism Officer Carmel Bonifacio Garcia, Armie Villanueva, Maria Glenda Borja Tablate, and Kuya Buboy).
Visit online: Catanduanes Tourism Promotion | Surf Catanduanes
---
More on Catanduanes
Puraran Beach, Baras, Catanduanes: Home of the Majestic
Be a Pinoy Wanderer!
Choose Philippines encourages writers, photographers, travelers, bloggers, videographers and everyone with a heart for the Philippines to share their discoveries and travel stories.
Share Your Journey
Other Stories by Christa De La Cruz