Resorts
Neptune's Hidden Garden is a Secret No More
, Guimaras,
Neptune, the eighth planet away from the sun in our solar system, is also regarded as the Roman god of the sea and freshwater. But in Guimaras, Neptune is a beautiful garden.
The Neptune Pittman's Garden Resort is a place for people who'd want to relax their mind, body and soul. The 1.2 hectare resort is located at Tastasan, Buenavista, Guimaras.
The owner, Neptune Pittman, worked for 20 years in Saudi Arabia as a microbiologist where she also met her husband who was a pilot that time.
Neptune started her garden in 2003 when she took an early retirement from work. But instead of retiring in the U.S. with her husband, they chose the Philippines. She really loves plants that the garden was built first than the house.
Neptune grew up having a green thumb. Her love for plants started when she was still a youngster. She was an active member of the i the Philippine Horticultural Society. Whenever she travels to other countries, she would bring home native plants.
She cultivated her garden with different types of plant species. Their house in Guimaras, which was supposedly for residential purpose only, was opened to the public.
The garden resort is known as a "plant collector's haven." It is a botanical garden composed of exotic plants and flowers that came from around the world. There's a dessert plant from South Africa, a large group of architectural plants and many more.
Neptune applied her learnings from the Philippine Horticultural Society and Philippine Orchids Society in developing her garden. "You can't just place the plants in spots where you'd like them to be or else they die," according to Neptune.
The resort also has other amenities. There's a pool where you can swim. A perfect place for special occasions and is a favorite venue for seminars. They also serve fresh and organic dishes with ingredients coming from their own farm.
The resort is like a museum of living plants with its extensive collection of horticultural and botanical plants.
So when in Guimaras, uncover the secret haven found in the middle of Buenavista.
---
How to Get There
From Manila, you can fly to Iloilo (estimated cost of Php3,000++, round trip, one hour).
From Iloilo Airport, take a cab and ask to be taken to Parola which is the jump-off point for Jordan, Guimaras. From there you can board a motorboat (Php14++ per head) going to Jordan port.
The daily Iloilo to Guimaras trips are as follows:
4 trips a day from Mondays to Fridays – 8:30am, 10:30am, 3:00pm, 5:30pm
2 trips a day from Saturdays to Sundays – 8:30am, 5:30pm
Please take note that schedules are subject to change without prior notice, so it is better to contact the following numbers for more information: (F.F Cruz Shipping Corporation)
Lapuz, Iloilo City – (033) 337-1046 / 336-9329 / 336-4195
Jordan, Guimaras – (033) 581-1701
Upon arriving in Jordan port, proceed to the tourism center just a few meters from the drop-off point. You can ask for assistance getting around. There are also several mini-van and tricycle drivers who offer tour rides.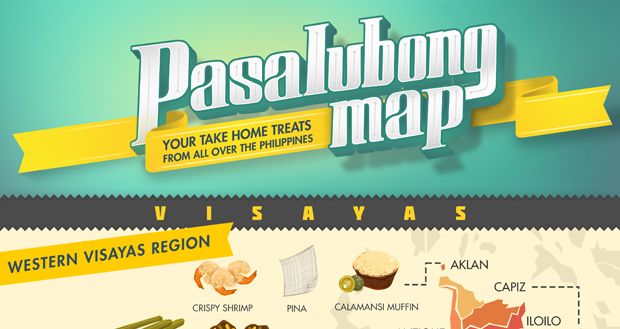 ---
More about Guimaras Island
Be a Pinoy Wanderer!
Choose Philippines encourages writers, photographers, travelers, bloggers, videographers and everyone with a heart for the Philippines to share their discoveries and travel stories.
Share Your Journey
Other Stories by Belle Piccio