Resorts
Where to Stay in Batangas: Five Resorts For Your Weekend Escape
Batangas
Batangas, like Cavite and Laguna, is one of the popular destinations for weekend escapades because of its proximity to Metro Manila. It is home to the unique and well-known Taal Volcano, the Taal Heritage Town and its ancestral houses, white beach strips such as those found in Laiya and Nasugbu, and diving spots such as in Anilao. And who can forget their kapeng barako with a kick (and then some)?
If you're interested in going on a road trip down south for a quick dip, here are some of the resorts you should check out in Batangas' various towns:
1) Club Punta Fuego (Nasugbu)
"Spending two nights in one of Club Punta Fuego's 33 Casitas was like a dream sequence that's hard to wake up from in spite of my alarm going off every 15 minutes and the rays of the sun trying to stream in from behind the curtains of the floor-to-ceiling glass doors. It didn't help that I was alone in the fully air-conditioned room furnished with two queen-sized beds," writes Luzon Editor Christa I. De La Cruz
Aside from the standard amenities of a luxurious room, the 72-square-meter Casita also features a veranda with a picturesque view of the sea and a spacious bathroom that opens into a pocket garden.
READ MORE: How to Be Off the Grid in This Perfect Weekend Escape Near Manila
2) Aquaria Beach Resort (Calatagan)
Located within the Playa Calatagan Residences at Calatagan, Batangas, Aquaria is a tropical wonderland with 525 meters of fine white sand, cove pools, a sunken pool bar, and its highlight: a three-story high pool slide. Daytrip entrance fee is at PhP 500 (adult) and PhP 250 (child) on weekdays and PhP 700 (adult) and PhP 350 (child) on weekends.
READ MORE: 5 Reasons You Shouldn't Be Alone This Summer: Your Aquaria Adventure
3) The Lily (Lian)
The Lily is not your typical hotel or resort but a beach home nestled in the town of Lian. "Each room and corner of the house had exquisite bits and pieces of display chosen by Ian Reyno, owner, himself. I adored his unique collection of adornments coming from his personal travel in Bali, Japan and Thailand. Vibrant and naturalistic paintings posted on the walls created by Filipino artists were part of his assemblage," writes our Travel Insider Fabi Carino to describe the humble abode.
READ MORE: Eat, Pray, Love: Spending Solitary Time at The Lily Beach Home
4) Club Balai Isabel (Talisay)
Overlooking Taal Lake, Club Balai Isabel features modern decor and wood furnishings. Most of their rooms have balconies with lake views--obviously one of the highlights of the resort.
READ MORE: A Quick Trip to the South: Your Guide to Ultimate Bonding Experience (U.B.E.)
5) The Farm At San Benito (Lipa)
The Farm at San Benito is a world-class holistic healing sanctuary. Resting on 119 acres of lush, green jungle at the foothills of Mount Malarayat, the award-winning resort offers guests idyllic surrounds.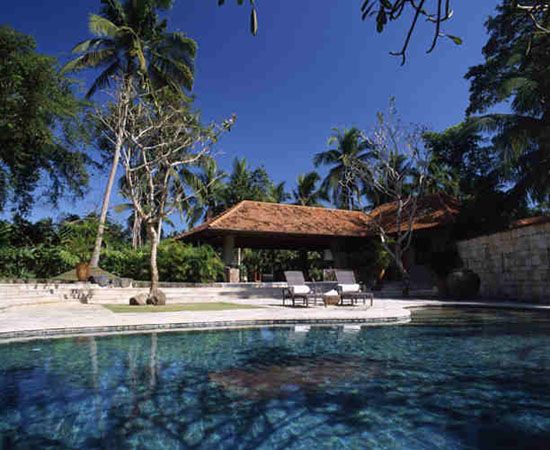 READ MORE: The Farm at San Benito: One of the World's Best Health Resorts
What other resorts in Batangas can you recommend? Share it with us!
---
Explore More of Batangas:
Be a Pinoy Wanderer!
Choose Philippines encourages writers, photographers, travelers, bloggers, videographers and everyone with a heart for the Philippines to share their discoveries and travel stories.
Share Your Journey
Other Stories by Choose Philippines