History and Culture
Tan Mansion Ruins: A Mansion That Witnessed the Historic Battle of Ormoc
, ,
Philippines is home to many ancestral houses and historical ruins of mansions built during the Spanish period: There's the famous Vigan's "heritage city", Iloilo's heritage buildings, Silay's ancestral houses, the "Taj Majal of Negros" known as The Ruins in Talisay City, and the list goes on.
Unknown to many, there's another historical ruins of a mansion found in Ormoc City, Leyte.
Ormoc is a port city bounded by the towns of Kananga in the north, Albuera in the south, Matag-ob and Merida on the northwest, and Dagami, Jaro and Pastrana at the northeast. It is the largest city in Leyte.
The Tan Mansion Ruins in Ormoc City was built during the 1930s.
In World War II, the mansion became a Japanese garrison in Leyte. It was destroyed during the bombing of Ormoc before liberation day, known as the "Battle of Ormoc Bay."
The Tan Mansion Ruins is like a memorial to the Japanese that visits the place. Treated like a shrine as it has a significant part of history of both countries-- Japan and Philippines.
The mansion ruin was the old residence of a lawyer who became the 4th district congressman of Leyte, Dominador Medalle Tan. He was noted as one of the authors of the 1935 Philippine Constitution under President Manuel L. Quezon.
In 1930, Dominador Tan married Lilia Hidalgo Lopez and eventually had 2 children. Their beautiful abode in Ormoc was known for its architecture. But fate was not good to the Tan family. The S.S. Corregidor ship they boarded from Manila on December 16, 1941 sank. The tragedy claimed hundreds of lives and among them were Dominador's wife, 30 years old, and children who were only 8 and 7 years old.
As the only survivor of the family, Dominador succumbed in deep misery. Adding to his grief, the luxurious home he built for his wife and children was seized by the Japanese. It was then partly damaged during the Battle of Ormoc.
In time, Dominador recovered from all the heartaches. He married his second wife, Patria Macandog, a Filipino actress popularly known as Patria Rosal.
Dominador passed away on October 6, 1992 at the age of 87. The Tan Mansion Ruins still stands today. It serves as a monument representing not only Dominador's young love but also as witness to Ormoc's history.
For more information, contact Ormoc City Tourism Office at (053) 255-2983 or 255-2635.
(All photos of Tan Mansion Ruins courtesy of Ms. Karen Tiopes | DOT Eastern Visayas. Reference from manilacarnivals.blogspot.com)
---
How to Get There
Currently, there are no direct flights to Ormoc City from Manila. From Manila, you can fly to Tacloban (estimated cost Php2,700++, round trip, 1 hour 20 minutes). Then hire a van or ride a bus (2-hour trip) plying to Ormoc City, Leyte.
Or if coming from Cebu City, you can take a slow boat (5-hour trip) or a fascraft (2-hour trip) to Ormoc City.
VIEW: See what to bring home from Cebu with the Choose Philippines Pasalubong Guide: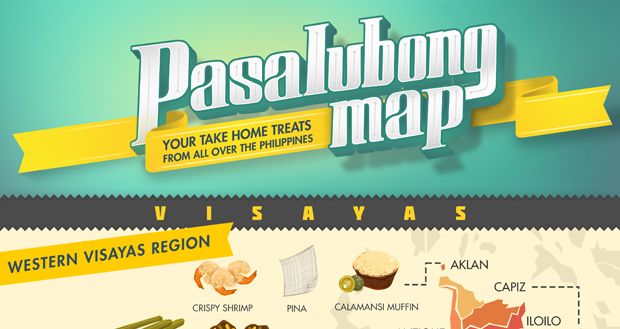 ---
Related Stories
3) Lake Danao: A Guitar-Shaped Lake in the Province of Leyte
Be a Pinoy Wanderer!
Choose Philippines encourages writers, photographers, travelers, bloggers, videographers and everyone with a heart for the Philippines to share their discoveries and travel stories.
Share Your Journey
Other Stories by Belle Piccio